New Study: The Healing Power of Cuddling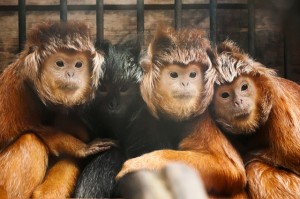 Is there anyone who doesn't like cuddling? On the physical affection spectrum, it may not be an all-star, but it's definitely a winner in terms of improving our health and well-being. Besides the obvious physical pleasure of cuddling, there is a brain chemistry reaction that has far reaching effects. All those warm fuzzy feelings are nothing compared to the benefits we get from the release of the hormone Oxytocin.
HOW DOES CUDDLING HEAL US?
LOWERS OUR BLOOD PRESSURE
The next time you hold someone close, take a deep breath and let it go. Unless it's someone you'd rather not be hugging, chances are you'll notice your heart rate and your breathing slow down a bit. As the oxytocin levels rise, they affect the hormones that keep us at the ready for action and allow our blood pressure to drop.
RELIEVES PAIN AND RAISES OUR PAIN THRESHOLD
Ever have that feeling that nothing can hurt you because you're so in love? Well, it was probably the oxytocin. This effect of oxytocin is particularly helpful for women in labor, but has implications for the rest of us too. What's the first thing we do after jamming a finger? We rub it with our other hand. Even this self-stimulation triggers a release of oxytocin and helps us deal with the pain.
REDUCES SOCIAL ANXIETY
When our brains release oxytocin, we are more likely to have an optimistic outlook about connecting with others, better self-esteem and an easier time trusting those around us. Newer studies are exploring the usefulness of oxytocin (and even supplemental oxytocin) for both post-traumatic stress disorder and autism. Read more about the health benefits of cuddling…
Related articles
Posted on: 12/27/2013, by : Jacqui